We help organisations unleash the untapped brilliance in their people and teams to create a competitive advantage in their business and community​
We rigorously use evidence-based research to transform thinking in organisations to inspire teams and individuals to take greater responsibility:
To identify and solve their own problems

collaboratively rather than waiting to be

told what to do

​

To have the confidence to speak up, to

challenge and disagree in pursuit of

quality thinking  rather than remaining

quiet

​

To make decisions rather than refer up

​

To build networks across the organisation

rather than work in silos

​

To think strategically rather than

continually working 'in the weeds'

​

To make time to learn continuously and so

grow capability enabling internal

promotion, rather than forcing external

recruitment.  
Malcolm's background is in UK food retailing, where he worked for 10 years, before leaving to take part in an around the world yacht race.  For the past 20 years, Malcolm has been specialising as a Leadership Consultant, working with a variety of international Organisations in a multitude of different market sectors. 
Malcolm is passionate on 'all-things' leadership, and has a PhD examining the influence of 1-2-1 coaching on Executive capability build.  With a rigorous focus on using only evidence-based models and theories that can be easily and practically applied within the workplace, Malcolm's driving force is to accelerate individuals and teams be the best that they can become.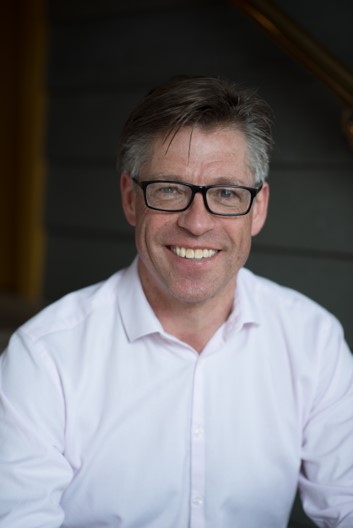 Julie Ashworth is MD for Broadreach, Chair at both Clear Returns and the Institute of Directors and a non-Executive Director on two charity boards.  She began her career in retail, building a formidable reputation for operational excellence at Tesco.  Following a year's sabbatical to participate in the Clipper Round the World Yacht race, Julie founded Broadreach, a boutique consultancy that provides leadership and organisational development to Blue Chip Retailers in the UK and abroad.  Julie has worked extensively as an Executive Business Coach in FTSE 100 Companies and as Retail Director for Liberty of London and Punch Taverns, and as Executive Retail Partner EMEA for IBM.   Julie is an advisor to entrepreneurial organisations and charity bodies and sits on the funding panel of Princes Trust Scotland and is a business advisor for Scottish Enterprise High Growth fund and business mentor of Scottish Chamber of Commerce.  Finally, she is Scotland's representative for Women on Boards in the Private Sector, promoting inclusivity and diversity in the Boardroom.
what our clients say about us
When I say Shining Stars was life changing, it isn't an understatement. I am more positive, more cooperative, more focused on developing myself and developing those around me. I am better communicator, better listener; my self-awareness and emotional intelligence have all drastically improved. I am more composed, more compassionate and more empathetic. I believe I am a better leader of both those I manage and those I don't. I believe I create more value for Co-op and catalyse others to add more value too. And I'm sure it is no coincidence that I have had two role changes in the short 12 month window since the programme started for me.

The residential led by Malcolm McGregor is the stand out 'cause' that led to these numerous positive long-lasting 'effects
Thinking about my own personal development has beenthe biggest change in the last 8 months – I challenge myself and consciously think about how and where I can push myself outside of my comfort zone.
Malcolm is hands down the most inspiring person I've ever met. The energy that he brought to the residential brought about real, tangible change in myself and so many others. Without him the programme would have been so much less impactful; his genuine desire to help others to develop and be the best versions of themselves was what made the programme genuinely life changing
I used to just accept things for what they were – whereas now I reflect, I plan my time and I have balance in my life. I seek feedback, I listen and I act on it.
You brought the programme to life with your enthusiasm, experience and endless knowledge on this topic. My favourite part of shining stars and where most of us benefitted was the first week of the programme and quite frankly it just wouldn't have been anywhere near as impactful without you running it. It isn't easy to get a group of strangers to open up in the way you did and to maintain the energy levels over the entire week. It is an intense week but so rewarding and memorable. It really did have a profound impact on everyone who attended and it was very apparent at the graduation the impact that you personally had on everyone on the programme.

Best piece of personal development received at Co-op and what an impact you had on the entire cohort.
The massive difference for me is that the network has flourished. I now know so many different people I'd never have met. It has given me a huge boost and the confidence around what I know I am capable of
I wanted to kindly share with you how delighted I was to work with Julie on my mini-mentoring sessions!​ Incredible insights, specific feedback and forensic input, great strategy and advice, empathetic and personable - just wonderful and empowering! A big thank you to the team for such great support!​
My confidence has grown massively because I have stepped out of my comfort zone – I am focused on pushing myself further and faster.
Some of the businesses we've helped
We've helped businesses all over the world get even better.  From thinking strategically to embracing diversity, we help develop inclusive leaders who thrive on solving complex problems collaboratively to maximise team potential, business performance and creativity.